At Take Care Be Good, we believe life is best lived vibrantly- full of purpose & compassion. Take care of yourself & others... Be good to yourself and others. Simple really.
I'm Heather Isaac, the girl who grew up with her Mom saying, "Take care! Be good!" to everyone she knew. Today, I've embraced these colloquialisms as personal mantras. I embarked on a wellness journey several years ago, wanting my children to learn how to make healthy choices that will carry them into adulthood- teaching them to TAKE CARE of themselves (& others). We began using essential oils to help bring balance into our lives, both physically & emotionally, & have naturally began delving into other aspects of a healthy lifestyle.
I also try to instill in my three birds of a Heather to BE GOOD to themselves & others. Kindness is kind of our thing. Spreading the love people, spreading the love. Part of our philosophy is giving back to people in need.
This community of like-minded oilers wants to help educate you & your family!
Won't you join us on a wellness adventure?
If a friend sent you here, look for his/her name under the Leaders tab. If you found us on your own, click on the button below!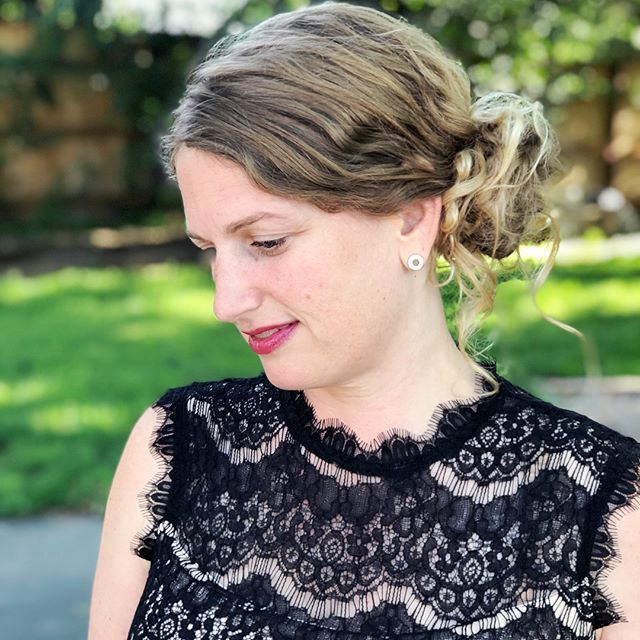 I just realized...I never posted pictures from the Young Living convention last month! For awhile now, it has been difficult balancing two feeds. Sometimes I end up posting the same content on both feeds. Here's the thing...essential oils...wellness...a gluten-free lifestyle....Hashimotos awareness/the never-ending quest to put my Hashis into remission...are all a major part of my life! So why am I separating the two? 🤔🤷🏼‍♀️ I've noticed a natural progression of me posting everything on my personal family page (including my convention shenanigans)...so if you aren't following me over at @birdsofaheather yet, come on over and say hi! 🙋🏼‍♀️ I'll still be educating about everything important in my life there, like I did here, as well as creating my family's Chatbooks with highlights of our everyday lives! 💖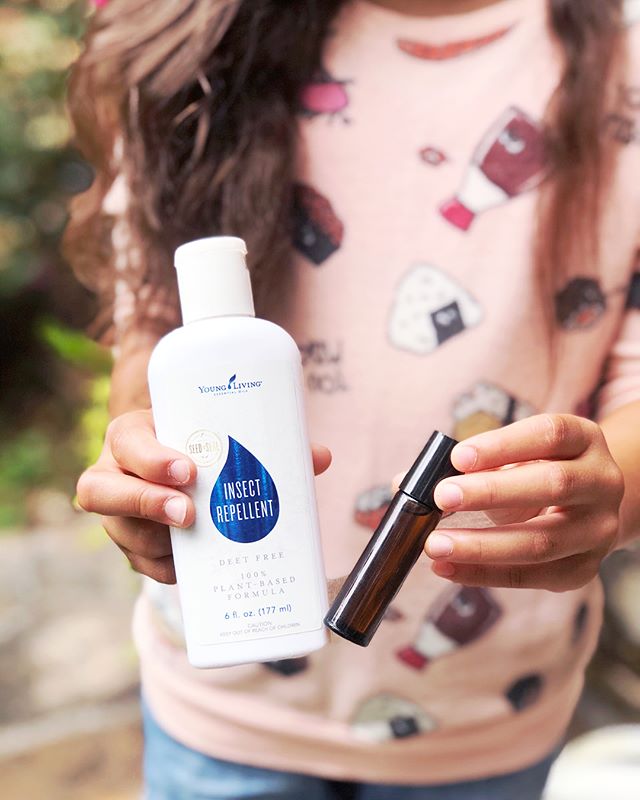 Hands up if anyone in your family is a bug magnet! I tell my son he must have sweet blood. Now we have a natural solution to repel ticks (which are crazy in TN right now), mosquitos & fleas that works AND doesn't contain harmful ingredients found in other insect repellents! 100% plant-based, Young Living's insect repellant is formulated without DEET, parabens, fillers, phthalates, sulfates, petrochemicals, animal-derived ingredients, synthetic fragrances or synthetic dyes/colorants. 👊🏻 Sesame oil and a carefully selected blend of essential oils make up 99% of the active ingredients in this formula. The other 1%? Skin-nourishing Vitamin E. That means you can use it on your little ones and not worry about harsh chemicals used in many traditional repellents. It smells great, and it's not sticky. + Plant-derived / no synthetics / NO DEET + Hypoallergenic product good for sensitive skin (sesame seed oil is great for skin!) + Not just for mosquitos! Tested to repel mosquitos, TICKS, and fleas in a natural way. + As Olive demonstrates in her video (swipe to watch!), you can pour repellant in a roller bottle and roll on in stripes on exposed skin…do not need to get on your clothes! + Safe for children and babies - just apply for them! + Third-party tested with flying colors! + Some people use on their dogs with great success as well! (I just started using on Yo Yo!). . . . . .#takecarebegood #younglivingessentialoils #essentialoils #insectrepellent #naturalinsectrepellent #younglivinginsectrepellent #bugspray #naturalbugspray #nodeet #deetfree #parabenfree #phthalatefree #safeforkids #hypoallergenic #myoilylifestyle #myoilyday #oilupbuttercup #rollerbottle #yleos #ticks #tickseason #goodbyemosquitos #bugsbegone #nontoxicliving @younglivingeo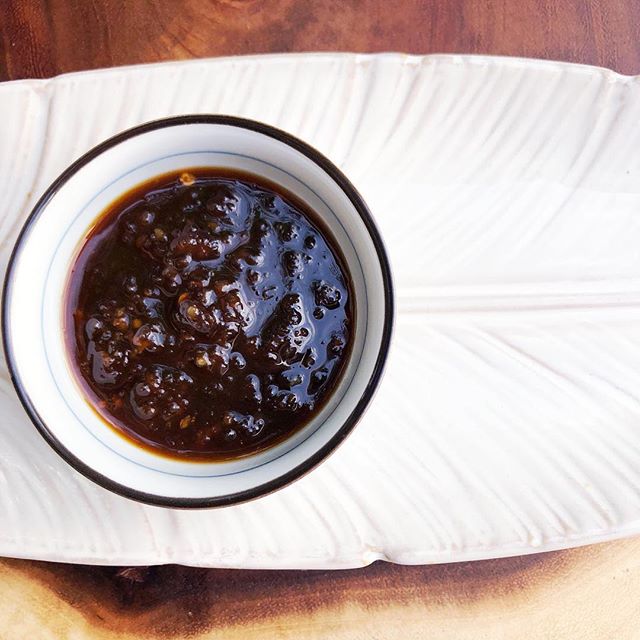 Look up Homemade Paleo Teriyaki Sauce from @paleogrubs online. It's my fave! Omit the chili flakes to make it AIP-compliant! 👊🏻 Every Sunday I make crispy baked wings for the fam, and I slather mine in this sauce! Yum! Let me know if you try it!. . . . . .#paleorecipes #paleoeats #autoimmuneprotocol #autoimmunepeo #AIP #aipapproved #aipcompliant #glutenfree #glutenfreeteriyakisauce #coconutaminos #hashimotos #hashimotoswarrior #glutenfreelifestyle #glutenfreefoodie #aiprecipes #aiprecipe
Summer = Young Living's mineral sunscreen & wide-brimmed hats for this girl! I used zinc sunscreen for years, but it always made my face look bright white and felt greasy. Thankfully, YL created a broad spectrum, ✨non-nano particle✨, mineral sunscreen! Made with only the safest ingredients, it provides protection against both UVA and UVB rays and goes on smoothly without feeling greasy or leaving your skin with a white glow. 🙌🏻 Who loves our amazing sunscreen and is ready for summer?!. . . . . .#takecarebegood #mineralsunscreen #broadspectrum #broadspectrumsunscreen #nonnano #nonnanozincoxide #nonnanozinc #naturalsunscreen #nongreasy #youngliving #younglivingessentialoils #yleos #myoilylife #oilylifestyle #pooldays #summasummasummatime #summatime #summerishere #summerhasarrived #poollife #summervibes #poolsidevibes #widebrimmedhat #summerhat #poolside #waterproofsunscreen @younglivingeo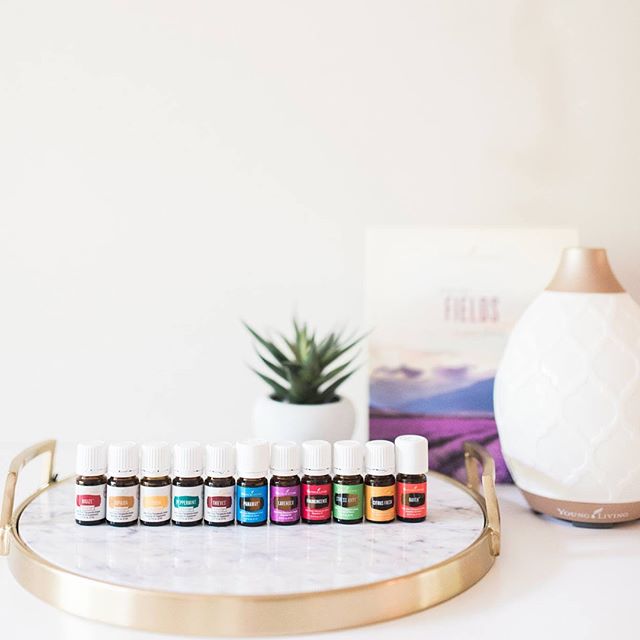 I am freaking out over here! See those beauties there? And that gorgeous Desert Mist diffuser (scroll to see Dew Drop)? You can get allll that (11 everyday essential oils) + enough Thieves household cleaner to make a full spray bottle + 2 packets of the antioxidant wolfberry juice, Ningxia Red + access to our private oily community where we teach you allllll the things for $144! (Plus $25 back!) Young Living hasn't had a kit sale for two years, so this is a ✨big deal✨! I am so excited about this opportunity to play a part in YOUR wellness journey that I'll throw in $25 cash back because I believe in these products so much. They have changed my life and I want to get them into your hands, friends! Link with instructions in profile! DM me with all your questions and your PayPal or Venmo info so I can get your $25 to you! 👊🏻 All are welcome! Can't wait to have you! 💖. . . . . . #starterkitdeal #starterkitsale #premiumstarterkit #premiumstarterkitdeal #premiumstarterkitsale #younglivingessentialoils #essentialoils #essentialoilsale #takecarebegood #juststart #wellnessjourney #hashiwarrior #autoimmunewarrior #hashimotos #glutenfreelife #roadtowellness #wellnessjourney #naturalwellness #nosynthetics #diffusers #thievescleaner #ningxiared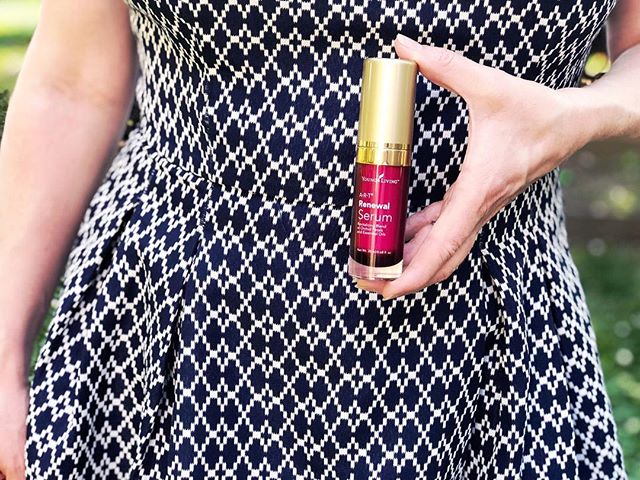 If you see me tomorrow, come sniff my face! Ok, that would be weird...but, for real, I want to sniff my own face! Which, I might add...is hard to do. 😆 I recently got my ART Renewal Serum and love it = the perfect addition to your everyday regimen to help protect & revitalize skin. It is designed to fight aging (yes please!) with its firming & toning properties...and, of course, is toxin-free! 👊🏻 Apply serum to clean skin, & if you have dry skin, apply underneath your ART moisturizer. (Allow to absorb first.) A little goes a loooonnggg way, and you can add your fave skin oils to it if you want! Also? It doubles as a makeup primer! Use right before you put on your Savvy minerals. 💃🏼 What are some of the serum's amazing ingredients? 🌸 Exotic orchid extract. Orchids have been used in herbal beauty recipes for many, many years & are prized in Asia for their moisturizing & hydrating properties. 🌸 Snow Lotus extract to soothe skin 🌸 Probiotics which may help strengthen skin 🌸 The smell is divine! Vanilla + orchids + mild earthy Frankincense & Myrrh extracts mixed with the Sensation oil blend (Coriander, Geranium, Jasmine & Ylang Ylang) = calming and soothing to the skin (& emotions)...plus you want to sniff your face! YL's blog post states, "The serum's low molecular weight ingredients allow faster and deeper penetration into the skin and contain more concentrated active ingredients than lotions or creams." 👌🏻 🌸 All my oily peeps, save up your Essential Rewards points and grab this goodness for FREE!🌸. . . . . . #artrenewalserum #artserum #artrenewal #orchids #probiotics #essentialoils #younglivingessentialoils #faceserum #toxinfreebeauty #toxinfreeskincare #skincare #skincareroutine #cleanbeauty #cleanbeautyrevolution #cleanbeautyproducts #sensationoil #frankincense #myrrh #artskincare #makeupprimerserum #naturalbeautyproducts #revitalize #firmandtone #moisturize @younglivingeo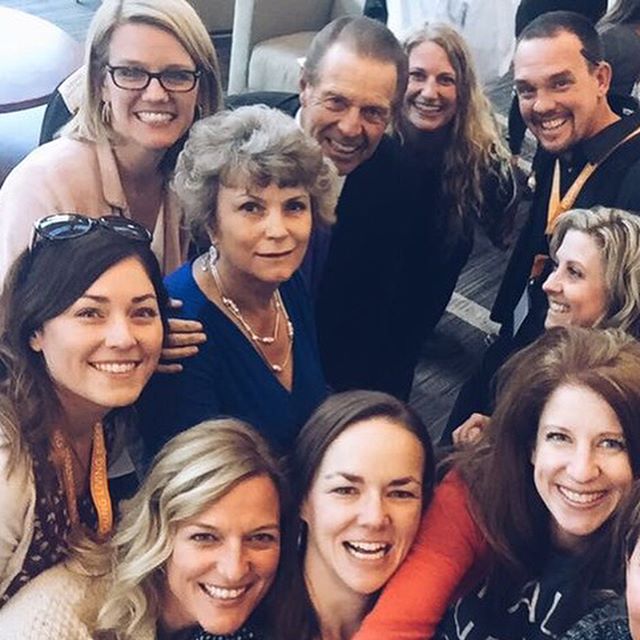 My heart is so heavy. The world has lost a great man, friends. I have had the privilege of hearing Gary Young speak at Silver retreat and several conventions. Every.single.time. he would be overcome with emotion as he spoke about things he was passionate about. (He always made me cry. 😭) He loved people, and helping people. He had the biggest heart and was such a humanitarian. Thousands of lives have been changed through the YL Foundation's work with nonprofit groups throughout the world...because Gary had a vision. When he was creating our farm in Ecuador, he saw that dust was blowing through the small building used as the local school...so he built a bigger school and made sure the local children got an amazing education. We can even sponsor these children! Every year they post pics of the graduating class...so incredible. Wherever he builds farms, he generously pays the local farmers and employees and treats them like FAMILY. He is so, so KIND, which is the adjective I want to describe Take Care Be Good oilers! He truly set an amazing example for all of us, and I'm proud to continue doing the work he set out to do...getting oils & wellness into the homes of everyone in the world. This was communicated earlier and we should be praying for his sweet family. "It is with a heavy heart that I must tell you that our mentor and friend, our beloved founder Gary Young, passed away peacefully today in Salt Lake City, Utah surrounded by his closest family and friends due to complications resulting from a series of stokes. Mary, Jacob and Josef thank you for your kind thoughts and prayers. Mary will be sharing more information later this week."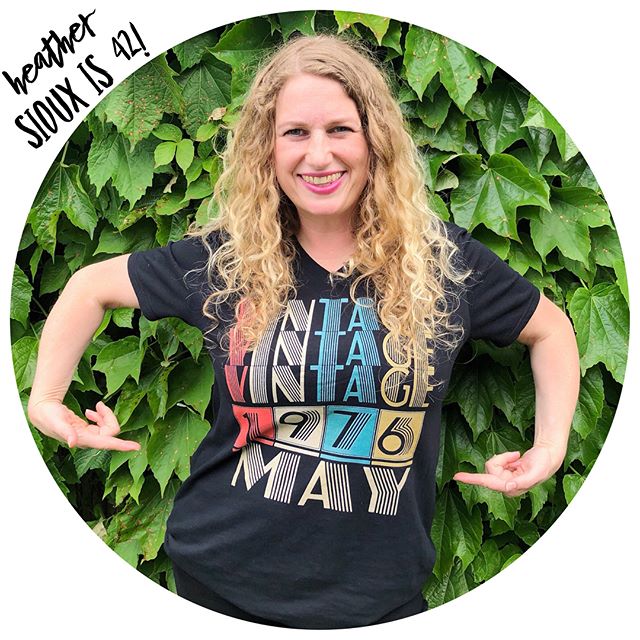 Guys, I'm vintage...but not yet antique. 🤣 You know what has been around a lot longer than my vintage self? Essential oils! There is room for old-school wellness in our modern age, believe you me! If you've been curious about these mysterious plant juices, I'm here to make using oils *simple & FUN* & connect you to the raddest oily communities! Come on, join us...all are welcome! AND, in honor of my birthday, I'll mail you a Valor roll-on! Look at that purple liquid courage right there! Here are a few reasons we love Valor: ✨Inspires courage & confidence (Just ask Roby, he uses it before large presentations! Olive recently used it before a dental procedure...and the dental assistant told her she smelled amazing.) ✨Feels awesome on shoulders, head & neck ✨Initiates calm & improves mood ✨Fabulous during massage or after chiro adjustment ✨Relaxing to leg muscles ✨Jaws & other joints (my knees!) love it! ✨Roll it on your snoring significant other ✨Amazing for post-workout ✨In the diffuser before bedtime 😍 ✨Calming for wee babes Get your starter kit, that comes with a diffuser, 11 most common everyday oils, antioxidant Ningxia Red sample AND Thieves all-purpose house cleaner for $160 ($300+ value) & I'll send ya some purple goodness! 💜 Come on Mamas! Treat yo' self for Mamas' Day!. . . . . . #itsmybirthday #fabulousforties #fortytwoandfabulous #heathersiouxis42 #valorrollon #valor #valoroil #essentialoils #essentialoilsforthewin #jumpontheoilytrain #joinus #allarewelcome #treatyourself #mothersdaygift #mothersdaygiftidea #premiumstarterkit #thieveshouseholdcleaner #ningxiared #myoilylife #myoilylifestyle #may7 #vintage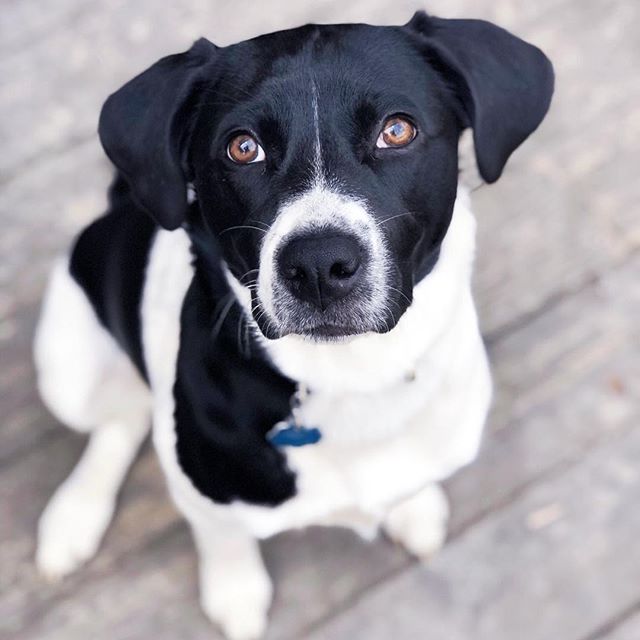 I'm sending out an SOS to my naturally-minded friends! Please help me know how to protect our 9-month-old pup, Yo Yo! My vet is pushing for the Soresto collar, but I don't want my kids rubbing against it when they snuggle with their dog! I don't want to go the pill route because I feel like it is basically poison. I have found two ticks on Yo Yo in the past few days (thankfully dog/wood ticks & not dear ticks), but I am officially freaked out! 😩 Help!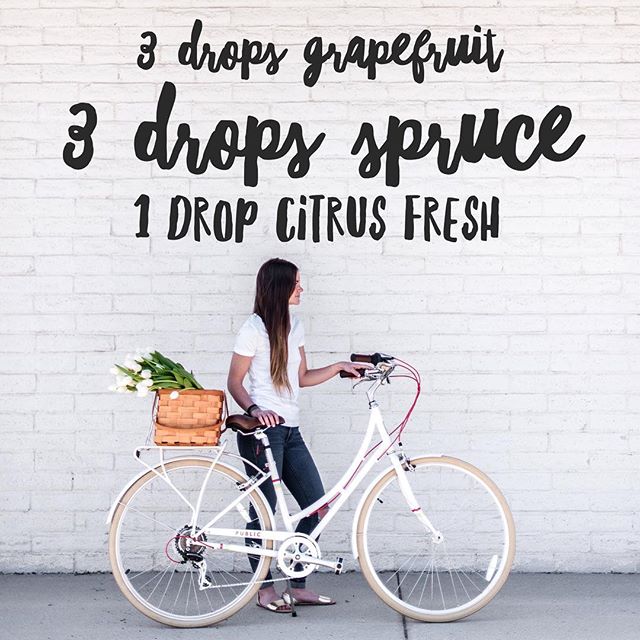 Ushering in Spring... Northern Lights Black Spruce is magic, am I right?. . . . . . .#takecarebegood #efwellness #essentialoils #younglivingessentialoils #yleos #diffuserblends #springdiffuserblend #northernlightsblackspruce #northernlightsblackspruceessentialoil #citrusfresh #citrusfreshessentialoil #grapefruit #grapefruitoil #usheringinspring #diffusethesituation #anthroblend